Archives
Jan 24th > 27th, 2019
>> NEW MEETING at IFFR (NL)
 24th > 27th Jan 2020 KINO CLIMATES WILL BE AT ROTTERDAM FILM FESTIVAL ! COME TO MEET US AND CELEBRATE WITH US 10 YEARS OF THE KINO CLIMATES' NETWORK!

In particular the 27th in venue WORM, come see our one day Kino Climates ' public event in IFFR > DETAILS & TICKETS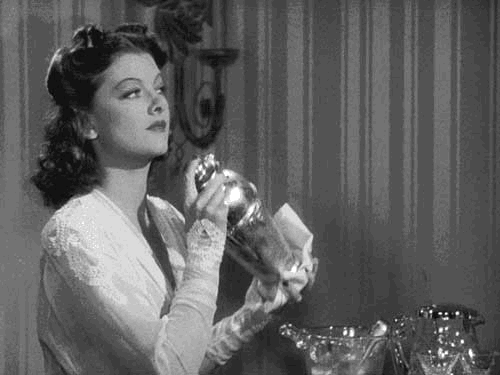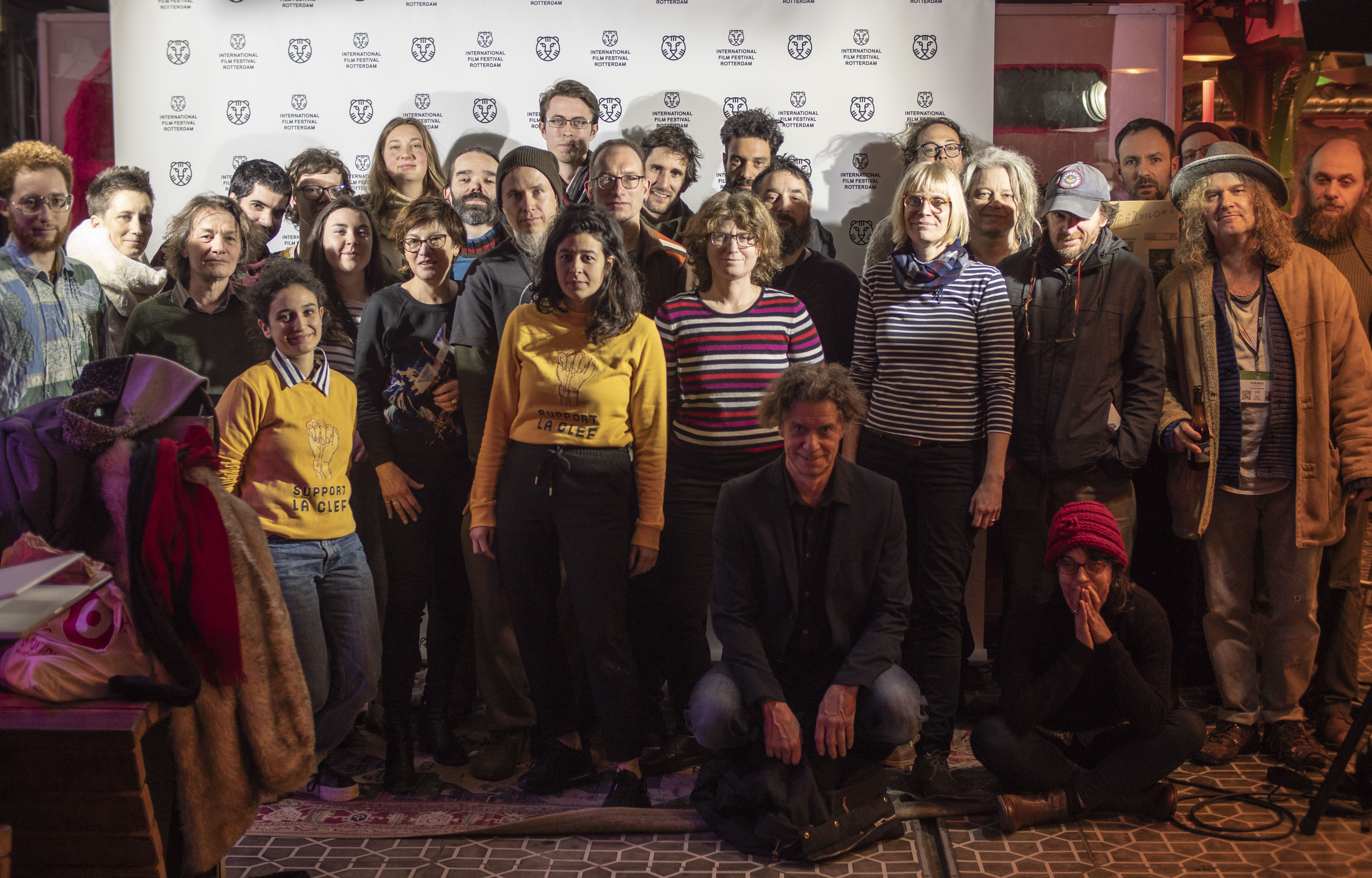 February 21 > 24, 2019

– at Academic Film Center of Students' City Cultural Center (Belgrade)

(hope, info in English coming very soon)
December 07 > 10, 2017 –

New meeting at

Nova

(Brussels)



Program available on line in FR , NL or EN…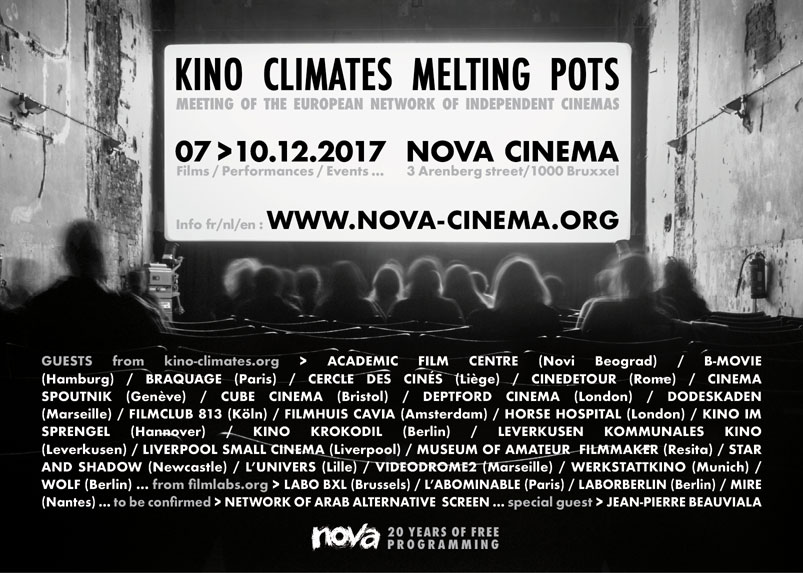 May 07 > 09, 2015
– Informal meeting at Nova in Brussels !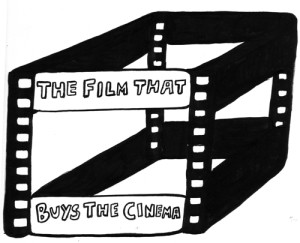 The small tour of the film of Cube, "The Film That Buys the Cinema," has given us the desire to build a programming weekend around its arrival, inviting members of the "Filmclub 813" from Cologne to show their films, and a programmer from the "Academic Film Center" in Belgrade, who will come with archives under their arm. Given that this network is not made up of old fogies, we have put together a musical evening with them, dancing and festive for a delightful informal meeting!
(also available in FR or NL + pdf)
November 04 > 09, 2014
 – New meeting at Star and Shadow in Newcastel !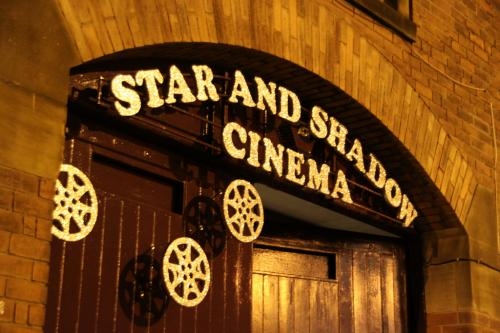 This year, we meet in Newcastle Upon Tyne at Star and Shadow, one of the founding cinemas of the network.  We have put together a public programme of events curated around themes of archive and home-made film, with discussions on Artist Film, Archive and Distribution, with animation and lab workshops running throughout the week.
You can find all informations of the public events on www.starandshadow.org.uk
June 06 > 08, 2013
– Meeting at B-Movie & Hamburg International Short Film Festival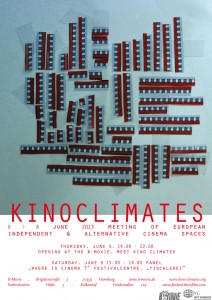 Thursday, June 6 > 19.00 – 22.00 > Opening at the B-Movie
The B-Movie welcomes all Kino Climates members and everyone interested in Europe's diverse off-off-cinema scene. Meet al present venues, get to know their work and enjoy the evening with drinks, food and shortfilms.
Friday, June 7 > 11.00 – 13.00 / 14.00 – 18.00 > Workshops (Kino Climates Members only)
Saturday, June 8 > 15.00 – 18.00 > Panel > "Where is Cinema?" (at Festivalcentre, "Tischlerei")
Film has lost its place in the digital age. Since long, big screens and small screens have conquered living rooms, suburban trains or galleries. But where is the movie theatre in this age of dislocated consumption? What exactly constitutes the cinematic experience? Is it the collectivity? Sinking into a dark place? The popcorn? What can cinema offer to a public surrounded by screens?
We have invited representatives from film, art and academia to discuss some ways cinema could look like in the future. Is cinema just an event producer and a marketing strategy in a business model that generates profits in television or DVDs? Or does cinema continue to offer something that other channels do not?
(The event will be held in English Language)
More infos in German & English on line:
https://festival.shortfilm.com
8th > 13th of June 2012

– Kino Climates meeting at Cinema Nova / Brussels

The public programme is available in French, Dutch or English.

PDF in English available here.

Among the many activities and discussions, we suggest not to miss the one-day conference on digital cinema (12th of June).
31th of January > 2th of February 2011

– New meeting of Kino Climates in Rotterdam!
The debates will be part of the 3 days conferences "Imagine an Audience" in Piet Zwart Institute during the 40st International Film Festival Rotterdam.
+ Bonus: a new compilation of shorts presented by the network Kino Climates > Monday 31 Jan 19:45 at Oude Luxor Theater (Kruiskade 10)
5th > 7th december 2010

– Kino Climates at the 51st Thessaloniki International Film Festival
The Kino Climates meeting will take place during the Experimental Forum program. An occasion to look at the context of Southeast Europe and discussing how and where independent film can be presented to the viewing public in a meaningful manner.
30th January > 2th February 2010

– Kino Climates first meeting at the 39st International Film Festival Rotterdam in 2010
Kino Climates Song from Kino Climates on Vimeo.
Composed & played by Guillaume from Nova
(sorry for bad quality of sound)

Program Booklet (click on picture)
Towards An Ecology in Film Exhibition
How is cinema doing in your country? How do you know it is healthy? By the number of films that have been produced? Statistics certainly prove that the number of films produced globally is growing. And a rich programme like the one presented here in Rotterdam certainly confirms the vitality of cinematographic creation worldwide.
Yet, like with many other cultural fields, the current overproduction in film making doesn't necessarily represent a positive factor. Actually, the film industry is experiencing a paradoxical phenomenon: only a slight percentage of this growing production finds its way to distribution and access to cinema screens, the market being unable to absorb this film 'overflow'. Thus, the way films are programmed is also distorted: films are queuing up waiting to be released, and their life span on cinema screens gets shorter and shorter as the turnover of films in theatres becomes more frantic.
As a consequence, some of the major stakes for film making today and in the near future lie in the exhibition sector. Too often considered the last link in the film production chain, film exhibition has been neglected for a long time, and finds itself strongly bipolarized these days with multiplexes on one hand and theatres labelled as 'art cinemas' on the other hand. One could conclude there is nothing in between…. Now, this in-between area is exactly where we find those cinemas we call 'alternative' or 'independent'. These often unclassifiable venues certainly constitute an interesting, and underestimated, alternative to commercial or more traditional cinemas.
During the 80s and 90s, a large number of art cinemas had to close down. Recently, though, we have observed a resurgence in alternative and micro-cinema spaces; projects that had often started with very modest budgets, compensated by lots of ingenuity and sometimes established in absolutely improbable and unique places.
These independent cinemas are contributing to the diversification of the cinematographic landscape. For instance, these are the venues which might dare to programme films that regular distributors judge 'risky' (because they are either too difficult or too fragile). If it weren't for these cinemas that are not subjected to the strains or pressures in terms of immediate profitability, a great number of films would only be seen thanks to the film festival network. It has to be said that film festivals have proliferated to such an extent that they have often become the primary option available for the circulation of non–commercial, low-budget, art house types of films. Due to their current increased influence, it was necessary that a major festival raised the issue of what is the future for the alternative film exhibition circuit.
The International Film Festival Rotterdam, in collaboration with Brussels-based Nova cinema, is therefore hosting Kino Climates, a meeting that will attempt to provide an overview of the independent film exhibition scene in Europe today. It will also take a quick glance at the situations in China and Russia. For the very first time, more than thirty venues and organizations will gather, not only to exchange information but also in order to create a network. Kino Climates will be articulated in three parts: discussion panels, conferences and screenings. Several activities will also be accessible to visitors of the Festival whether they work in the industry or not.
During three consecutive afternoons you will be invited to a series of ten short-conferences, ironically titled, 'How to save the film world in ten easy steps'. In the evening, Kino Climates will present four programmes, mixing short films and performances. These programmes have been put together with the complicity of all the cinemas participating in Kino Climates. Hopefully they will reflect the diversity and the eclecticism of these cinemas.
Kino Climates will also highlight the work of two artists: Pascal Baes, who is an unparalleled master of the stop-motion technique and whose main work consists of exploring what a 24th of an image can reveal, and multi-media artist Greg Pope, founder of Situation Cinema in the 80s and then Loophole Cinema, a performance group that certainly left its marks on the British experimental cinema of the 90s. He will be accompanied by Mike Cooper, an international music explorer and performer.
We certainly are at the dawn of a new era, with digital cinema becoming more established and 3D making a fresh comeback. In this new context, independent cinema still has a very important role to play, and Kino Climates will hopefully bring new perspectives on how film distribution and exhibition could positively be modulated.
Let's hope that in the future there will be more empathy between the film festival circuit and the independent cinemas network.
This is time for a Kino Climates summit!
— January 2010